Enumclaw, Washington is roughly forty miles outside of Seattle. The Plateau, on which the city resides, was formed by a volcanic mudflow Mount Rainier approximately 5,700 years ago. Early settlers called this area "Stevensonville," but the name later changed to Enumclaw, which is derived from a Salish Native American term that translates to a "place of evil spirits." This apparently refers to the frequent windstorms around Enumclaw Mountain, around six miles to the north, that affect the region. Between the 1880s and the 1890s, farmers used the land for hops farming. After ten years, the crops failed, and the economy slowed down. Farmers switched to dairy farming, which Enumclaw has been famous for ever since.
Enumclaw began as a logging town, and slowly transformed into a quaint city at the foothills of Mount Rainier. Whether you've just moved to Enumclaw or you've called this city home for years, we want to show off Enumclaw's attractions.
When you visit Enumclaw, you won't find many "big box" stores. The town earns its charm with well-established small businesses and a friendly community. The restaurants certainly follow suit!
Our favorite stops include:
ANY entrée from Griffin & Wells is a show-stopper. The interior offers a light and bright setting with wonderful staff and seriously delicious food. Keep an eye on their daily specials!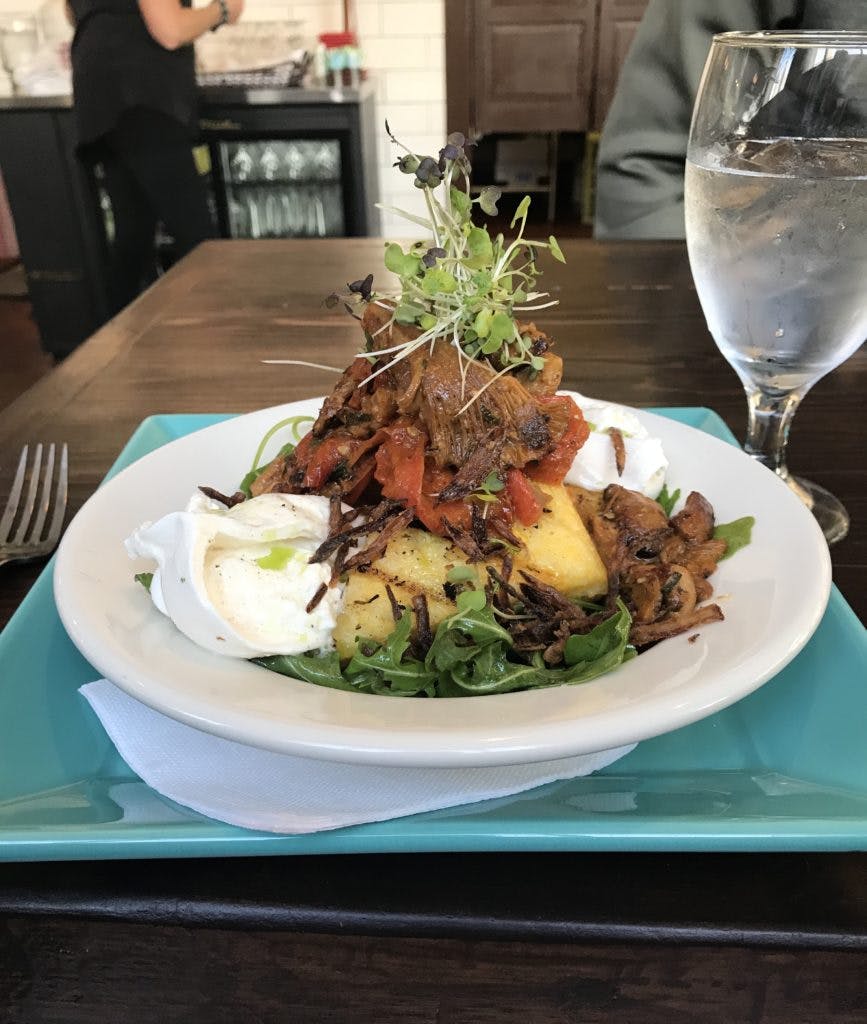 Another amazing stop worth your while is Kelly's Restaurant and Lounge. Their menu is to die for, word of mouth certified. Kelly's has great lunch, dinner, happy hour, a lounge and live music on the weekend.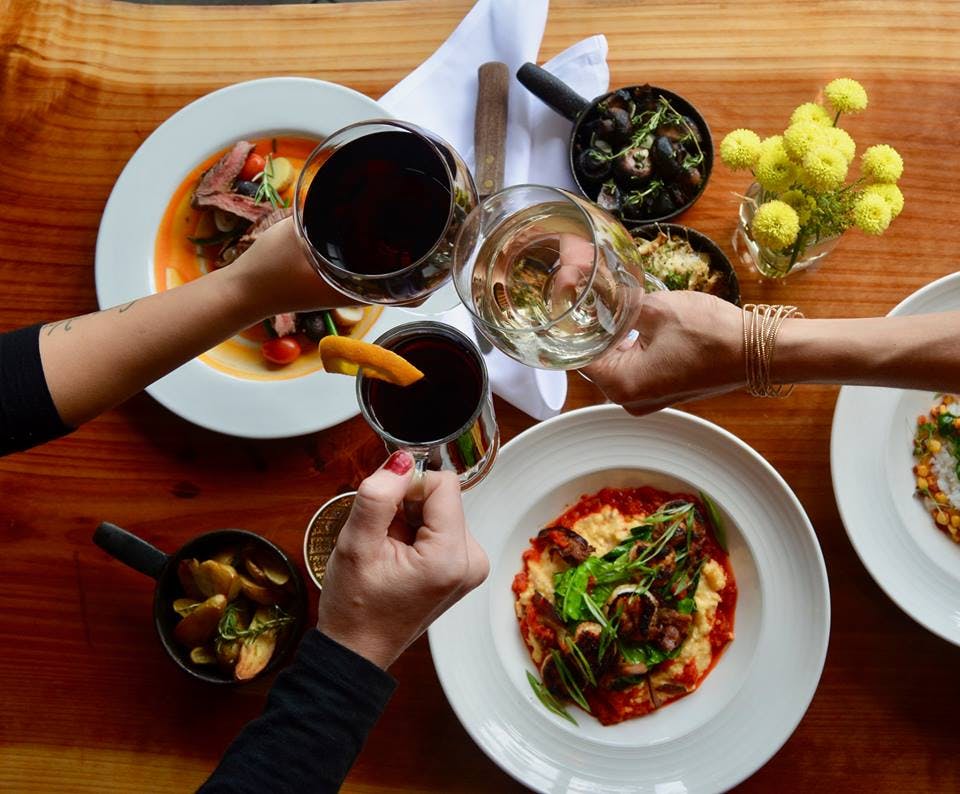 Craving Mexican? Stop at Pita's

Taqueria for a wide variety of anything Mexican you're dreaming of.

 

Another Mexican favorite of ours is

Tres Reinas Market on Taco Tuesday. It's hard to beat 99 cent authentic street tacos. If you like it spicy, make sure to ask for their creamy green sauce. You will not regret it!
In the mood for a cold beer or IPA now that the sun is making an appearance? Head to Headworks Brewery where they have plenty of beers on tap and to-go growlers. Make sure to say hi to our broker Jessica who loves pouring for the community on the weekends. Hey, your fury friends are also welcome!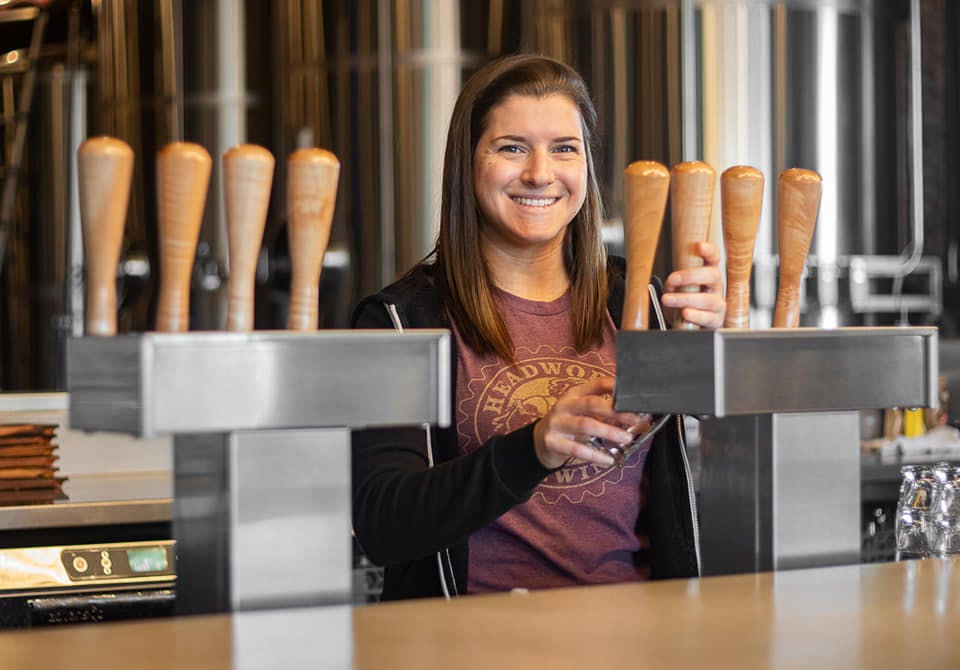 Fill's Growlers is located in a charming Enumclaw craftsman and has 30+ beers on tap! We love this setting because it feels right at home. What's better than beer and pizza? Walk over to the Cascadia Pizza Co. window and order a pizza to go and bring it right back to Fill's. Our all-time favorite is the LoLo!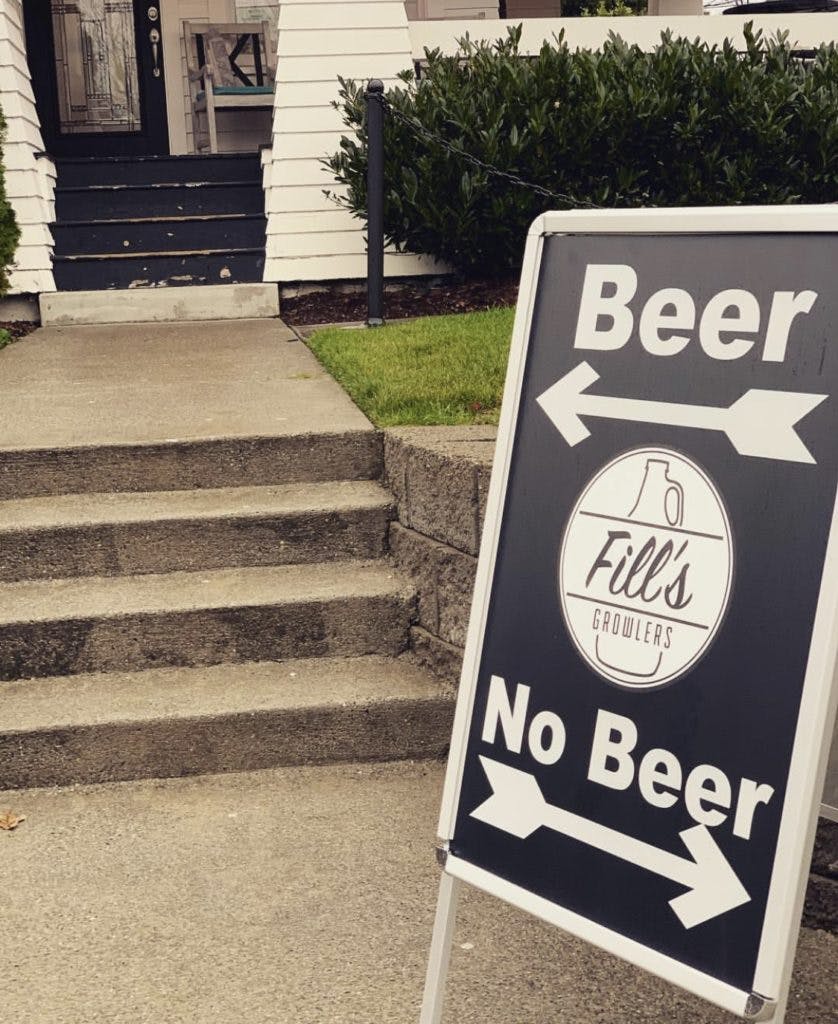 Not in the mood for beer? Try our favorite wine bar Bordeaux. They also serve

beer, cider, charcuterie, snacks and sweets. They host a great happy hour and open mic nights as well.
You're going to get all the small town feels when you visit Enumclaw's local candy shops. Sweet Lu's, Sweet Necessities and Ann's Fudge & Bakery are our favorites.
We are super excited for another summer in the Plateau. Enjoy the sun and take your children to the many parks in the area, and your pups can enjoy the Enumclaw Dog Park. They have a small play area for smaller dogs and a larger free play area for all dogs.
If you're looking for a place to get outside and enjoy the beauty of the PNW, you're in luck. Enumclaw is the gateway to both north entrances to Mt. Rainier National Park from 410, where you can also reach Paradise near Mt. Rainier through Stevens Canyon in the summer.
During the winter, world class ski resort, Crystal Mountain, is close by for you to participate in all of your favorite snow activities. When you're finished, stop at the resort or brewery to relax and enjoy the views.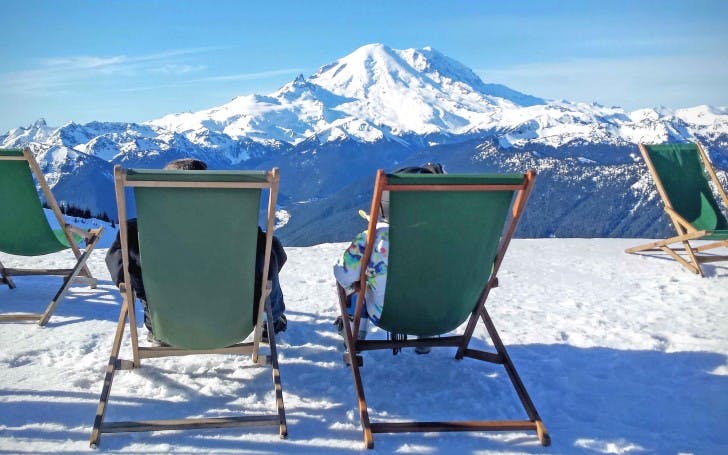 Our favorite day hike is Mount Peak, a short trek with a roundtrip of 1.8 miles. Once you've achieved the summit, take a look around the former lookout site. You can see old concrete footings that used to support the lookout. Logs have been placed across these to serve as benches, where you sit down and take in the view, including Mount Rainier and the surrounding valley. 
Another beautiful, more strenuous hike is Suntop Lookout. Reaching the summit of Suntop can require considerable energy, or it can be a simple stroll. You can hike either 16 miles or just two, depending on the trail you choose. Following the trail guide is advisable to ensure you're following the correct path on this specific hike. Either way, the views of Mount Rainier and the White River valley below are worth it any way you get there. 
One of the most exciting events we look forward to in Enumclaw is Sundays On Cole St. This event introduces visitors and residents to carefully selected local crafters, artisans, farmers, vintage treasures, fresh eats, and live music. They offer a variety of different vendors all coming together to celebrate Enumclaw. Happening every Sunday in Historic Old Town Enumclaw during July and August, this is a joyous event to look forward to all summer long!
We love this charming town and all it has to offer. Escape city life to the pleasant City of Enumclaw to enjoy superb eats, the wonderful experience of "shopping local" and serene outdoor activities.