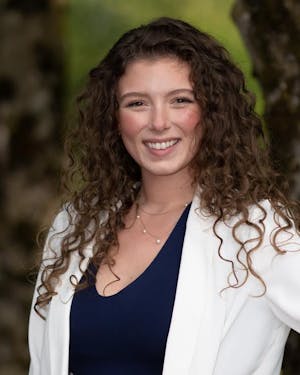 Sidney Riess was born and raised in the Pacific Northwest. She prides herself on being a people person with intense drive to serve her community. She is an eager and passionate broker who is thrilled to be working with Pointe3 Real Estate/Porterhouse Property Group.
Sidney has always had a passion for real estate. From an early age, her family would involve her during their journey of finding their first family home for her and her many step-siblings. From this experience, she was able to see first-hand how agents had the ability to make such a stressful, yet exciting time, feel much more enjoyable and joyous. In addition, Sidney's family is crowded with handymen, contractors, finish carpenters, lighting specialists, property investors, and more. A career in real estate is a natural fit and her lifelong knowledge and exposure makes her a great resource for any of her clients' needs.
She pays close attention to detail, quickly understands what is appealing to her clients, and has discovered her love for helping people find a place to call "home". Whether someone is looking for a temporary home, an apartment, a large family home, or an investment property, Sidney wants to be there during every step of her clients' lives.
Phone: (253) 720-3546
Email: sidney@pointe3.com