Meet Tony
Tony Binion joined Pointe3 Real Estate with a passion and desire to guarantee that every person he helps would not only become a lifelong customer, but also a lifelong friend. As a small business owner, Tony truly understands the importance of top quality customer service and relationship building. By cultivating relationships beyond the transaction, Tony has a genuine understanding of his customer's true wants and needs. His sincere love for people shows through in all his customer interactions. Tony's deep roots in both Pierce and King County equip him with a vast knowledge of these regions and what they have to offer. Currently, he resides in Enumclaw, WA, a hidden gem nestled in the foothills of Mt. Rainier. Tony is very involved in his community, making him the "go to guy" for what is new and upcoming in the area.
In his spare time, Tony enjoys riding his horses and giving lessons to local youth. He also sits on the board of directors for a local nonprofit and is an active member in his local chamber of commerce. Tony's passion for building relationships coupled with his experience buying and selling real estate make him the ideal choice for your real estate needs.
And Jessica
Jessica Powell joined Pointe3 Real Estate with a passion to provide excellent customer service while helping clients ease through the stressful process of buying and selling homes. Jessica has been in the customer service industry for over 12 years. Her friendly, honest, and passionate personality has allowed her to build trusting lifelong relationships throughout her career. She has spent most her life in Snohomish County, but she previously lived in West Seattle for 6 years. She now resides in Enumclaw, which is situated in King County's most southern region.
In her spare time, Jessica enjoys hiking with her husband and dog in the Pacific Northwest. She loves playing golf and watching baseball and football. Jessica's vast knowledge of Snohomish and King county make her the ideal candidate for your real estate needs.
And Eric
Eric Emry joined the Pointe3 Team with a passion for real estate and serving our PNW communities. He is dedicated to creating a seamless buying or selling experience by tailoring his services to fit each client's specific needs. As the son of a contractor, Eric was immersed in the business of real estate at a young age. Both of his parents bought, sold, built and managed several residential and commercial properties. At the age of 10, Eric was answering his parent's phone and speaking to potential renters about the details of specific properties that were for rent. He would rattle off the square footage, number of beds and baths, etc. He would go to the showings with his mom and help his dad with yard clean up or freshening up a unit for the next tenant.
This hard work and dedication still shines through today. Both he and his husband, Tony Binion, own rental properties, and together, opened Pointe3's south end location (Porterhouse Property Group, LLC) in Enumclaw, WA. Eric takes great pride in understanding exactly what each customer desires in a real estate transaction. He combines compassion and tenacity which drive positive results for every client.
Real Estate is Eric's passion, and it is a career that allows him to balance family, friends and fun. He serves on the board of his family's non-profit -The Jordan Binion Project, an organization focused on educating youth on mental health. In his spare time, he enjoys vintage cars, golfing, hiking and cuisine and is always on the lookout for the perfect property.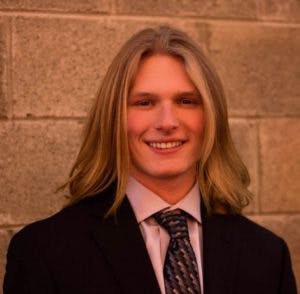 And Kayden
Kayden Sharp joined Pointe3 Real Estate motivated to provide an exceptional customer experience at all levels. He has always been drawn to a career in customer service because his top priority is to go above and beyond client expectations. He quickly learned that maintaining a solid reputation within a community drives positive results. Creating positive outcomes for his clients is key. Kayden, who is an Enumclaw native, is well-versed in the Plateau and unique surrounding communities.
From snowboarding, leading snowshoe tours, hiking and mountain bike trails, to urban settings in surrounding cities, Kayden is your resource. Kayden's active and outdoor lifestyle have influenced him to maintain a calm and collected stance with life's obstacles.
Overcoming challenges and assisting people with success motivate Kayden more than anything. He believes that these attributes are key to success in the competitive life of real estate. Come work with Kayden and enjoy your real estate experience!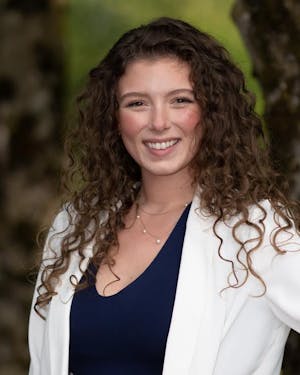 And Sidney
Sidney Riess was born and raised in the Pacific Northwest. She prides herself on being a people person with intense drive to serve her community. She is an eager and passionate broker who is thrilled to be working with Pointe3 Real Estate/Porterhouse Property Group.
Sidney has always had a passion for real estate. From an early age, her family would involve her during their journey of finding their first family home for her and her many step-siblings. From this experience, she was able to see first-hand how agents had the ability to make such a stressful, yet exciting time, feel much more enjoyable and joyous. In addition, Sidney's family is crowded with handymen, contractors, finish carpenters, lighting specialists, property investors, and more. A career in real estate is a natural fit and her lifelong knowledge and exposure makes her a great resource for any of her clients' needs.
She pays close attention to detail, quickly understands what is appealing to her clients, and has discovered her love for helping people find a place to call "home". Whether someone is looking for a temporary home, an apartment, a large family home, or an investment property, Sidney wants to be there during every step of her clients' lives.
And Sean
Sean joined the Pointe3 team with a passion and commitment to create a personalized real estate experience for his clients. Sean grew up in the PNW and has a vast knowledge of the Puget Sound region, specializing in Snohomish, King and Pierce counties. Sean has been working in customer service for over 15 years. From retail to working in healthcare, Sean prides himself on his ability to make life-long relationships. Through his experience as a Registered nurse, Sean knows the importance of applying compassion, communication, organization, and teamwork. Sean's expertise in customer service along with his friendly, honest and passionate personality makes him a dependable choice for your real estate needs.
In Sean's free time he enjoys hiking with his wife and their two dogs. Together they frequent many of the Pacific Northwest's beautiful National and State Parks.