Summer is over, the kids are back in school and temperatures are dropping. Is your home ready for winter? It's a simple question, but one you should address before snow and ice hit your area. Now is the time to get your home prepared, there is nothing fun about frozen pipes! To save frustration, break it down into a few jobs you can tackle over the next three to four weekends. There are several things you should keep in mind to maintain a safe and warm home this winter – a few could definitely save you money on heating costs!
In the winter you work hard to keep your home and your family safe by clearing ice and snow from walkways and the driveway.
Magnesium is damaging to concrete to a greater degree than non-magnesium products. Chloride products are all damaging to some degree. Do not apply ice melting products to your decks or concrete that is less than a year old. Use and store these products in accordance to instructions to ensure safety.
Make sure your rain or snow drains away from the house to avoid foundation problems. The dirt grade around the exterior of your home should slope away from the house. Add extra dirt to low areas, as necessary.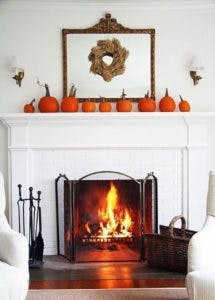 Your roof and gutters need to be in good shape to keep moisture and icy buildup away. It's important to remove leaves, pine needles, and other debris from the surface of your roof as well as your gutters. Even small bits of debris will hold moisture or mold, which will break down your roofing material. Look for any loose shingles and making sure they're nailed down properly. Consult a professional for big damages. Drain water from your outdoor faucets and garden hoses and arrange to have any in-ground sprinkler pipes blown out with compressed air. Roll up the garden hoses and store them inside. A frozen garden hose can cause more damage than just being a damaged hose, it can burst an interior pipe. Walk through and identify any "problem" pipes that are prone to freezing in the house and consider using heat tape or foam pipe insulation to keep them warm. Clean and dry your patio furniture. Cover with a heavy tarp while dry or store inside a shed or garage to protect it. Clean the soil out from planters. Bring fragile pots or planters inside to shield them from the elements.
Do you enjoy cozy evenings by a crackling fire?  Make certain your fireplace is equipped to provide warm nights all winter. Have the chimney inspected and cleaned by a professional before the first frost. A detailed cleaning will remove any buildup of creosote, a highly flammable derivative of burning wood, giving you a safer fireplace. Make sure the fireplace damper is functioning properly and that there is no debris preventing it from opening and closing. The cap should include screening to keep pests from entering your chimney.
Let's get rid of drafts this winter. For many of us, in addition to shovels, ice melting products are part of the standard equipment for winter, but these chemicals can impact your landscape. Proper use however, can minimize these damages.
Magnesium Chloride

 is environmentally friendly and safer for use around pets. It is effective to -13 degrees.

Sodium Chloride

 (rock salt) is very inexpensive and works extremely well to about 20 degrees. It is the product most likely to damage plants and pavement. 

Potassium Chloride

 is environmentally friendly and safer for pets. It works to about 25 degrees, but its use is becoming limited due to market demands for potassium. 

Calcium Chloride

 works very fast and is effective to at least -25 degrees. It leaves a salty slush that dries slowly. 

Calcium Magnesium Acetate

 (CMA) is environmentally friendly and works well to 20 degrees. It is primarily used in contractor settings like parking lots and streets.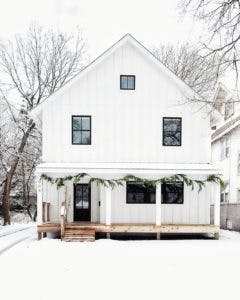 These elements are all naturally occurring.  If you have them, install storm windows and doors and don't overlook the basement. Add (or replace) weather stripping around the doors and windows and caulk any gaps. That's an idea you can warm up to. It's also important to have a professional carry out a routine check of the heating systems before cold weather arrives. If you have one, check to see if your furnace needs a replacement filter. For additional energy savings, consider installing a setback thermostat that keeps the home cooler when you are asleep or away. Our favorite is the Nest thermostat, and you can even buy an attachment to let your Nest thermostat know which room should be the most comfortable in the home.
By taking the initiative, you'll lower your energy bills, increase the efficiency and lifespan of your home's components, and make your property safer.