Remodeling your home to improve its function and your quality of life is worth any manageable expense. If you're renovating to increase your home value to sell, it may seem obvious, but you must weigh the cost against return. If you're thinking about sinking some money into home improvement projects, keep a few things in mind. It's imperative to create a budget that works for you and your family and spend the money where it counts. Assess the condition of your home first. Kitchens and bathrooms are hands down the best renovation projects to increase a home's value, but if you have a leaky roof and a tight budget, replace the roof first. What you'll get back on your investment depends on the value of houses in your immediate neighborhood, the housing market where you live and the quality of projects itself. Working with a local realtor can help you decide what upgrades make sense to invest in so your home meets expectations of buyers in your specific market.

     While cosmetic upgrades improve the overall look of the home, improving efficiency may make a bigger difference. Buyers often tend to take the basic systems for granted. They assume the roof doesn't leak and the air conditioning and plumbing work. Maintenance can eat up your money quickly, and people are afraid of that. A remodeling.com survey found homeowners can recoup 116% of the cost of attic insulation. The number of energy efficient homes continues to rise, and buyers and renters are beginning to favor these energy efficient upgrades. Upgrading HVAC, water heaters and windows are all key factors to improve your homes efficiency. When you sell, you can recoup around 73% of the cost of replacing ten old windows with new ones. Your energy bills will also reflect this before you move. If you do decide to make energy efficient upgrades to your home, make sure your realtor markets your home appropriately.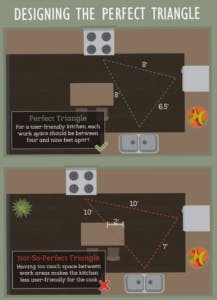 Considering return on investment, upgrading your kitchen is among the smartest home renovation investments, with the return falling between 75%-100%. Bland or builder grade hardware and lighting that is dated or dingy can make an entire room feel that way. Remember, 80% of home buyers list the kitchen as their favorite room in the home. When renovating a kitchen, consider workflow. The kitchen work triangle is a concept used to determine efficient kitchen layouts that are both aesthetic and functional. The sink, stove and refrigerator should resemble this triangle. Don't skimp on counterspace or storage. When is the last time you heard someone complain that they have too much storage? Less is never more. If you need to update your appliances, go with energy efficient stainless steel, as stainless steel is usually equated with a recent remodel. There is no need to break the bank, if homebuyers would like high end appliances, they will most likely want to purchase ones that cater to their own needs.
     Buyers love the allure of a fresh, modern bathroom. However, the reality is that most of us do not have the perfect bathroom. And we know that, in most instances, it is not a wise investment to do a full, costly renovation just for a home sale. It simply doesn't translate into profit. According to bankrate.com, you can typically expect half of what you spent to return. A better strategy is maximizing what already exists. Fixing a loose or leaky tap, adding a fresh and neutral coat of paint, upgrading hardware, and updating lighting will boast the best bang for your buck. Often in some bathrooms it is also worth considering changing tile and replacing old countertops and cabinetry. Nothing is more important however, than an immaculate, thorough cleaning. It will create the impression that your home has been well maintained, even if outdated.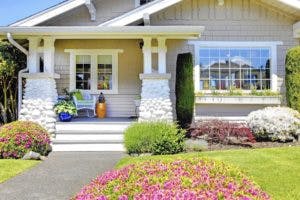 If you're planning on selling, you're probably already occupied with organizing and updating. However, the outside of your home is what potential home buyers see first! According to Remodeling Magazine, siding replacement recouped 92.8% of its cost. Improving your curb appeal can also be as simple as mowing your lawn, removing all yard debris, pruning your plants, and raking those pesky leaves. Its best to stay away from excessive landscaping as most homebuyers prefer to add their own touch. If you decide to go that route, choose low maintenance plants. Curb appeal can make a difference between a sale and a price reduction.
     Windows are among the dirtiest and dustiest places in your home because of all the ledges and grooves around the glass and frame. This might seem unimportant, but so many people forget. People get used to the dust buildup and film on their windows, so you may not realize how dirty your windows are until they are clean and shift more light into the house. Natural light from a squeaky-clean window is a huge selling feature and you want to maximize it.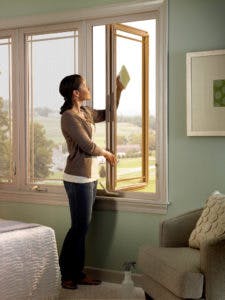 Personal taste plays a huge role in a home. If you're having a hard time being objective, ask your real estate agent to help you out. Remember, your goal is to sell your house fast and for more money! Color can be personal and taste specific too. Bold and bright colors are bound to be a turn off to potential buyers. Instead, rely on neutral colors and accents that lend themselves to multiple styles. Light neutrals appeal to a greater number of people, and black and white will always be timeless. By removing excessive personalization, your home will appeal to a broad range of buyers, and you increase the likelihood of receiving a viable offer and decrease the likelihood that your home will sit on the market for an extended period.
     Making the decision to sell your home begins a journey of a thousand steps. From hiring the right real estate professional to getting your home ready for the market, there is a lot to do. Every seller wants their home to sell fast and bring top dollar, but it takes more than luck to make this happen. A great real estate professional will have lots of advice on how to make your home look its best, depending on your house, market and budget. Agents can also provide useful referrals to painters, carpet cleaners and handymen who can help ready your house for sale. Evaluating your home the way a buyer would is a step in the right direction. When you want to list your house is it "move in ready?" give yourself one advantage over your competition by doing everything you can to make sure your house shines. At Porterhouse Property Group, we pride ourselves with having the knowledge to successfully advise our clients. With our significant understanding of the local market, we can help you decide which upgrades make sense to invest in to meet the expectations of buyers in your area. We also have an extensive list of vetted, local professionals that can help you with home value improvements. Give us a call today to run a free local market analysis on your home to find its current value and schedule a personal consultation to discuss potential return on investment with our expertise recommendations.