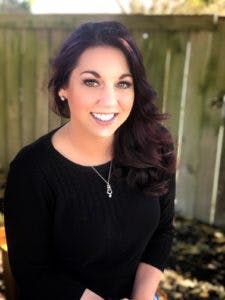 Kandice joined Pointe3 and the Porterhouse Property Group team with passion, enthusiasm and an eagerness to take on the amazing world of real estate.Her attention to detail and passion for treating every customer like family are both guiding principles and a way of life for her.
With a background in law, she decided to make a change to pursue real estate: a career that not only would allow her to balance family, friends and fun, but also grant her the opportunity to meet new wonderful people.
Her mother's background in real estate and her father's background in engineering intrigued her interest in the field. In her early twenties, she left her small town and found herself traveling and living in Europe, entranced by the architecture of what Europe had to offer, which only fueled her love for the industry.
She's always loved small towns and their postcard appeal, so after finding herself back in the neighborhood she grew up in, living a few doors down from her childhood home, she decided to make the move and return to her roots. Her love of meeting new people and helping them find their perfect place to call home is her absolute goal.
In her spare time, Kandice runs her company Cheshire Events, a wedding coordinating business. She also enjoys crafting, woodworking, adventures with her husband and spending as much time as possible with her fur-babies.
Phone: (360) 367-1250
Email: kandice@pointe3.com